Every so often in a year coworkers take time out of their busy scheduled to unwind and connect. Such occasions are highly treasured and serve as morale boosters. Itís also the perfect moment for out-of-work interactions. The bosses get an opportunity to understand their juniors and vice versa. But, just like any other event, failure to effectively plan the office party could be disastrous. In fact, failure to prepare well is the easiest path to a failed party.Now, if you are planning an office party, here are a few things you need to consider to make it successful.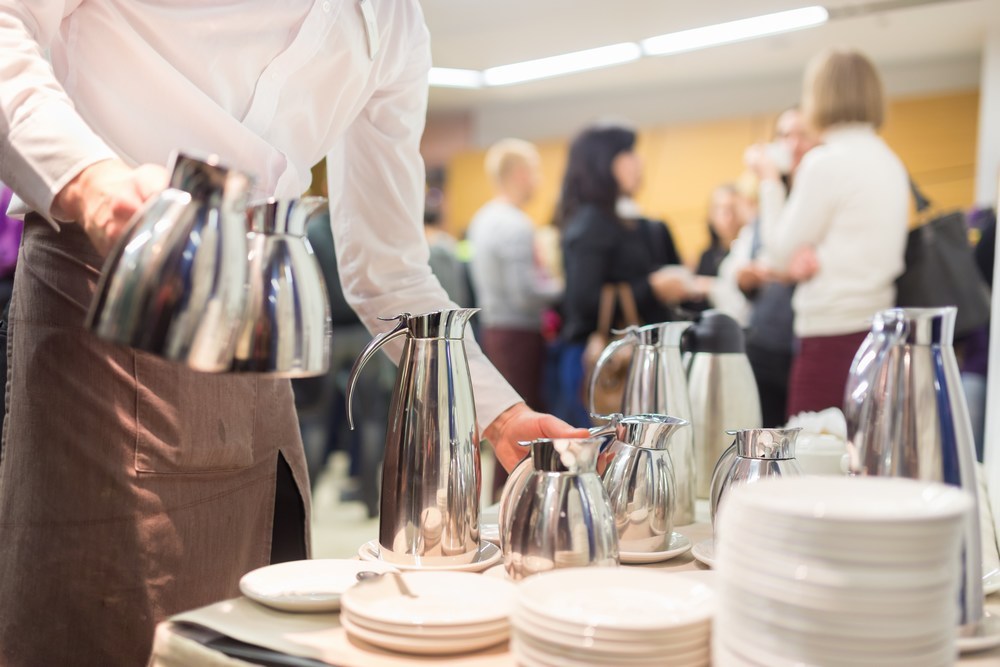 Form an organizing committee
A planning committee will go a long way in ensuring everything runs smoothly. They are in charge of the entire process. So, they will handle anything and everything that comes their way without involving the whole office. The good thing with this move is that it lifts a huge burdenoff shoulders of the management.They will only report to the bosses when they need something to get approved.
Plan early
†Itís imperative that you set a date for the party early enough. It should be at least three months to the event. This will allow for ample time to get everything arranged. Planning early will not only result to a successful event, but also allows everyone involved o make adequate personal preparations for the event. No likes last minute deals or events that only serve to disrupt their schedules if not inconveniencing them.
Establish a budget
Yes, your boss or whoever funds the party needs to have that.† You see, you can just wake up in the morning, get into car and just drive without a destination. What do you get at the end of the day? Empty tank. Exhaustion. And, probably frustrations. Planning an event without a budget is like driving without a destination. So, have a approximate figure or a probable range that you want to work within. Otherwise, you get nothing in the end but problems. So, let the committee draft a budget for the boss(es) to approve.†
Reserve a venue
People are organizing some sort of an event every day. So, there is a big chance that your preferred location is someone elseís favorite spot. To be safe, and to avoid unnecessary inconveniences, book the venue early. Where possible, do it three months in advance. Three months in advance. Otherwise it will be taken by other people only for you to wake up in a pool of unsavory disappointment. Besides, when reserved early, some venues offer discounts which be the much wanted reprieve for your† small budget.
Procure a caterer
Food and drinks are an important aspect of any event so picking your toronto caterer is important. They ought to be top notch else they will be deemed boring. Majority of the office parties are boring but we surely want to break the norm. What better way than serving perfect food and the right accompaniments?! Success of this would require indulging the coworkers. Why not ask them what type of food they would like to be served. When they made the choice, they will have nothing to complain about.
Send out invites
Major office announcements are made via the email. This is nothing formal, however. An email will do as long as it is interesting and pleasing to the eyes. Nothing serious like a memo. The first batch of these should be sent a month early, then a reminder two weeks to the event and the last one a day to the party. Included should be the date and time, number of people per invite, spouses or children. They should also be informed about the party theme and dress code if any well in advance.
Fun games and icebreakers
Ideally, office parties are designed to break away from work-environment and usher in a moment of fun. So, this is the right time to steer clear from the boring corporate speak and adopt a more relaxed, friendly party mood. Itís time to interact as friends. To achieve this goal something fun and engaging is required, hence the need to include fun games in the program. You may forget everything †about the tasty food served† but these fun moments will always stay alive.
Other tasks like cleaning after the party should be delegated to respective persons early on to get them prepared. A day or two before the event a representative of the committee should avail themselves to the venue to see the progress or† to see to it that everything is in place.
Basically, time is everything. Plan early on, stay within the budget, get the coworkers involved and this party will be the talk of the town for years to come.